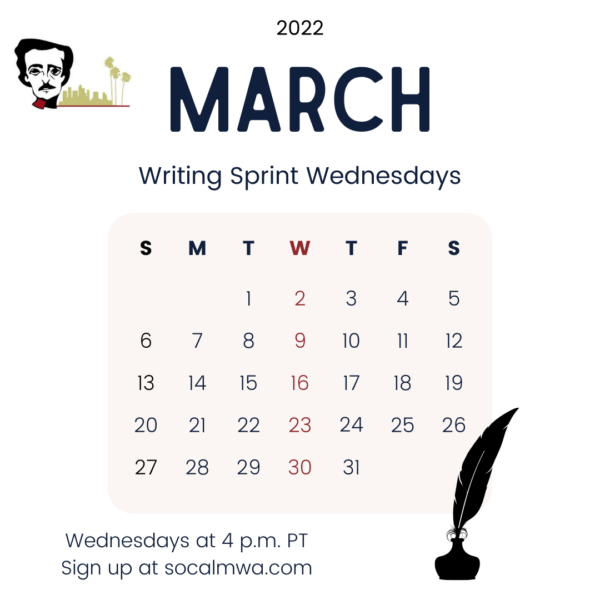 Join us on Wednesdays!
Each Wednesday in March, SoCalMWA is holding virtual writing sprints beginning at 4 p.m. (PT). Our hosts are Sarah M. Chen and Holly West, with occasional special guests.

The sprints will take place on Zoom and last about a 30 minutes. The hosts will speak for a few minutes and members can interact in the chat window, then we'll set a timer for 25 minutes of solid work time.
Mark your calendars! Sprints will be held 3/2, 3/9, 3/16, 3/23, and 3/30.
Whether you're plotting, drafting, or editing, writing sprints are an effective way to get work done while harnessing the team energy of our fellow MWA members.
You must sign-up below to get the Zoom link when it's available. See you on Wednesday, March 2!
[contact-form-7 id="3499″ title="Sign-up for Writing Sprint Wednesdays"]