APRIL 25, 2021 – SUNDAY, 1-2:30 PM PST
VIRTUAL VIA CROWDCAST
Join SoCalMWA to hear about Chris' journey beginning as a rookie crime reporter to a novelist and podcaster. Chris will also talk about how he uses his real-life journalistic experiences to craft his fiction.
Introduction by MWA board member Nancy Cole Silverman.
CLICK HERE TO REGISTER FOR THIS FREE EVENT VIA CROWDCAST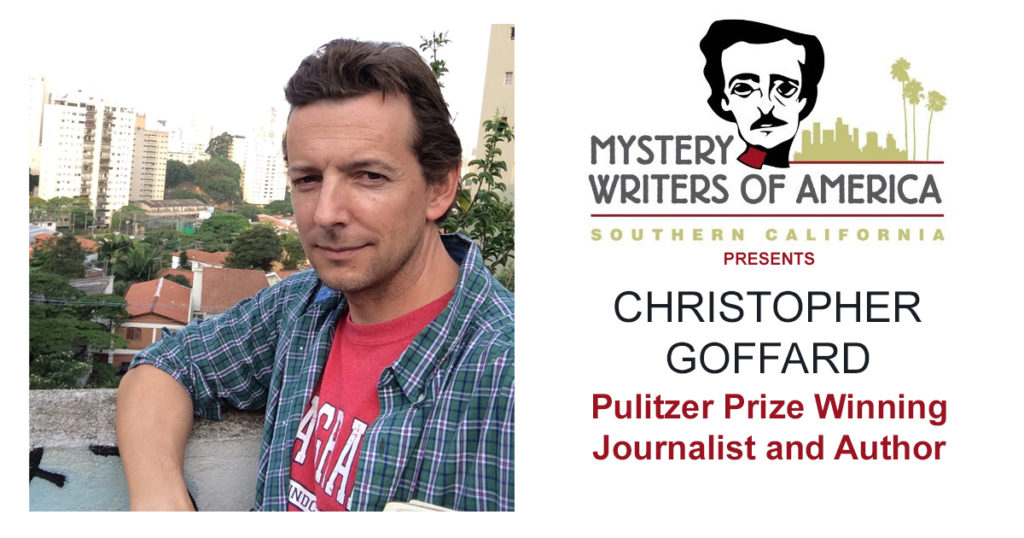 Christopher Goffard is a novelist, podcaster and journalist who has been a staff writer at the Los Angeles Times for the last 15 years. His novel Snitch Jacket was a finalist for the Edgar Award for Best First Novel in 2008. He shared in the Pulitzer Prize for the Times' coverage of the Bell scandal and has twice been a Pulitzer finalist for feature writing. He wrote and hosted two Number One podcasts, Dirty John (which became a TV series) and Detective Trapp. His third podcast, The Trials of Frank Carson, will premier this spring. He has published two books of nonfiction, You Will See Fire: A Search for Justice in Kenya, and Dirty John and Other True Stories of Outlaws and Outsiders.