A SoCal MWA JOINT MEETING WITH SISTERS IN CRIME ORANGE COUNTY
1:00 Enjoy lunch with fellow mystery readers & writers
2:00 T. Jefferson Parker interview, Q&A, and book signing
T. Jefferson Parker won the Edgar award three times—for the novels Silent Joe and California Girl, as well as for a short story. He is the author of more than two-dozen novels. He wrote his first novel, Laguna Heat, while working as a reporter. It was published to rave reviews and made into an HBO movie starring Harry Hamlin, Jason Robards, and Rip Torn. His new novel is Swift Vengeance, the focus of our talk.
---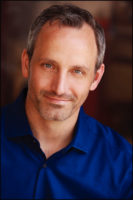 Glen Erik Hamilton won the Anthony, Macavity, and Strand Magazine Critics Awards for his first novel, Past Crimes, also nominated for the Edgar, Barry, and Nero awards. The third novel in his Van Shaw series, Every Day Above Ground, was published last July to starred reviews. He is the president of the Southern California chapter of MWA. A native of Seattle where he grew up on a sailboat, Glen lives in southern California and publicly acknowledges his addiction to Columbo.
---
WHERE: Irvine Ranch Water District Community Room*
15500 Sand Canyon Ave., Irvine
Open to the public.
No charge (donations gladly accepted)
RSVP: by Thursday, August 23.
* Disclaimer: The Irvine Ranch Water District neither supports nor endorses the cause nor activities of organizations that use the District's meeting rooms, which are made available as a public service.