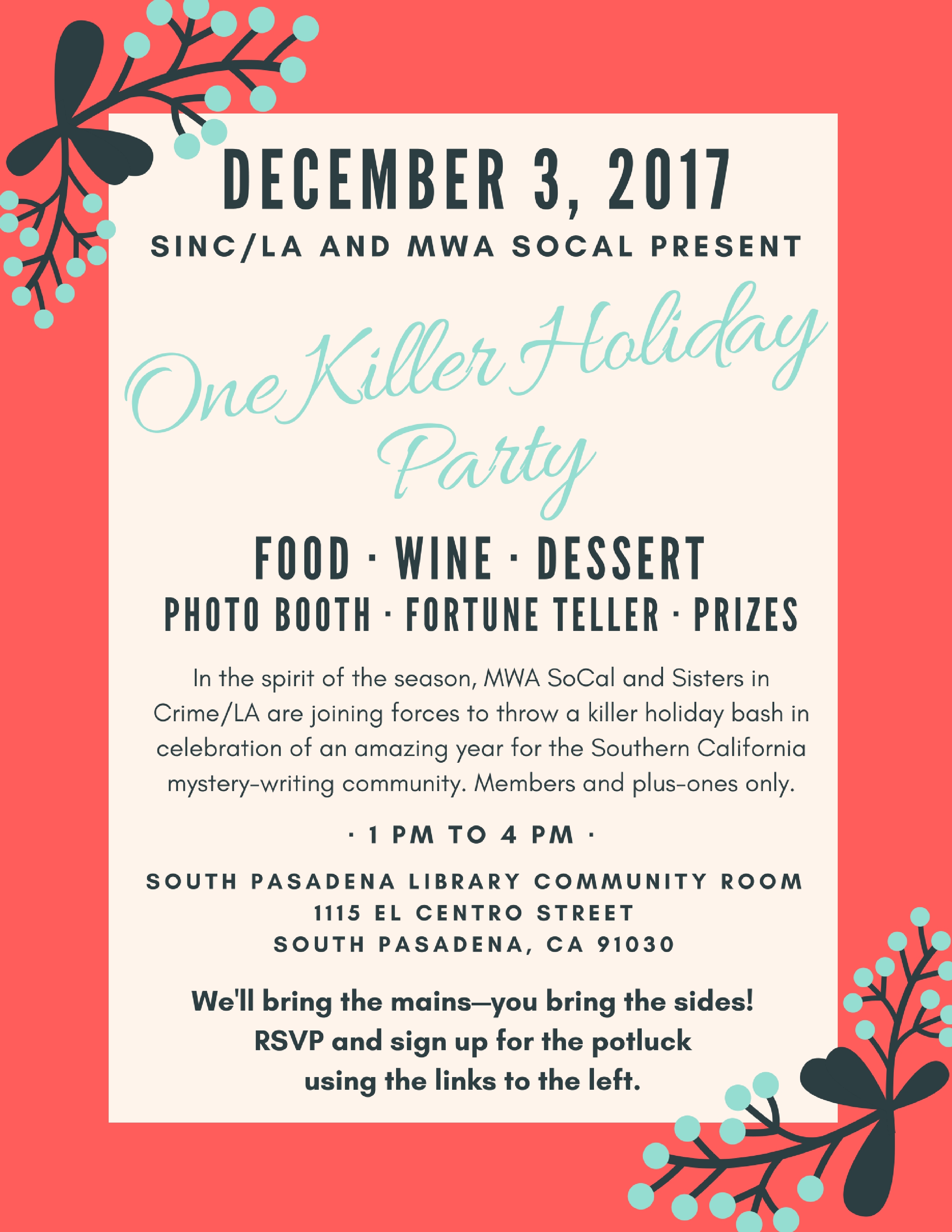 MWA SoCal and SinC/LA invite you to join us for the best party of the year!
(And don't forget to sign up to bring potluck sides and desserts!)
Location
South Pasadena Library Community Room*
1115 El Centro Street
South Pasadena, CA 91030 (map)
Twelve-Word Holiday Mystery Contest
For a chance to win a $50 gift card, submit your original 12-word holiday mystery to . Submission deadline is midnight, Nov. 30. Guests at the party will vote on anonymized entries to determine winner. Contest open to all MWA SoCal and SinC/LA members—you do not need to attend the party to be eligible to win.
Holiday Book Swap
Bring a new, wrapped book—get a new, wrapped book!
*This activity is not sponsored by the City of South Pasadena or the South Pasadena Public Library.