Nonfiction Crime Writing Revealed
another fabulous luncheon at the Tam
SUNDAY, NOVEMBER 6
NOON (doors open at 11:30)
Cynthia Lea Clark,  Psy.D., Ph.D., MHt.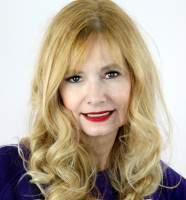 After a psychopath stalked her,  Cynthia Lea Clark helped author the California Privacy Law SB 262, which led to her working in forensic psychology with a specialty in stalking, serial killers, terrorism, and body language. She has interviewed over 77 serial killers, mass murderers, and wrote the soon-to-be published book IN THE MIND OF A TERROR.  She also co-founded Crimeinmind with former FBI agent Rae Monet. Dr. Clark has taught classes in crime, terrorism, and body language.  As an expert and level 4 member of ACFEI Homeland Security and diplomat in Homeland Security, her opinion is frequently sought for both specific cases and expert opinion.
Nikki Palomino

Nikki Palomino was named author of 2012 by Books And Authors for the DAZED novel series, with DAZED, the first in the trilogy, making the top reads list of 2012 for Totally Booked. In 2003, Palomino was named best genre short story writer by Writer's Digest. She has published crime stories in Flash Fiction Offensive, Foggy Windows, and Rock and Radio Journalist. Her current project is the upcoming non-fiction crime book THE LAST GENTLEMAN SMUGGLER, with former fellow Texan Steven M. Kalish, detailing Kalish's days as the largest pot smuggler in U.S. history and how he was key in bringing down the biggest bank fraud in history.
Caitlin Rother

New York Times bestselling author Caitlin Rother has written 11 books, including THEN NO ONE CAN HAVE HER, I'LL TAKE CARE OF YOU, LOST GIRLS, and LOVE GONE WRONG. Her newest release is an updated edition of DEAD RECKONING, about transgender female killer Skylar Deleon. Before becoming a full-time author, Rother was an investigative reporter for 19 years, and has been published in numerous major newspapers and magazines. She's also made over 100 TV and radio appearances. Rother also works as a writing/research coach and teaches narrative non-fiction at UCSD Extension and San Diego Writers, Ink. Her current project is a book on Charles Manson.
MODERATOR: Sue Ann Jaffarian
TAM O'SHANTER RESTAURANT
2980 Los Feliz Blvd, Los Angeles
NOON-2:30p
(doors open at 11:30)
Valet or street parking available.
You will place your food order at the Tam. No need to preorder.
The menu choices will include their famous Prime Rib, plus vegetarian and gluten-free options.