MWA SoCal Luncheon with
ATF AGENT MEREDITH DAVIS
Tam O'Shanter
Sunday, March 20 – Noon
(doors open at 11:30)
Bring your questions for the world's most advanced experts
on smuggling, arms trade, money laundering and explosive-related crimes.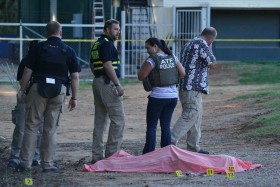 Why are Alcohol, Tobacco, Firearms and Explosives handled by the same bureau?
Why does organized crime use cigarette smuggling to launder billions of dollars?
What can be salvaged from a crime scene that has been blown up by powerful explosives?
What are some of the creative schemes for smuggled and selling arms?
How do you take down gangs that are better armed than some foreign militaries?
Agent Davis has been on a case, so details have been hard to come by,
but we'll post them here when she has time to send them.
TAM O'SHANTER RESTAURANT
2980 Los Feliz Blvd, Los Angeles
Noon-2:30p
Valet or street parking available.
You will place your food order at the Tam. No need to preorder.
The menu choices will include their famous Prime Rib, plus vegetarian and gluten-free options.